It all started innocently enough at
RMIHR 1998
with John and Pansy Comer. By August of 1998 I was building a racer.
I started with two Scouts donated from Senior Bob Bradley - one that was rolled, one that was Blair Howze's worn-out racer.
I spent 9 months preparing the two Scouts - dismantling and disposing of one, getting the other ready, and in the span of a
week
mostly put it together.
On
July 4th, 1999
I took Little Devil to Cascade, Montana for the first race.
I pulled in, flat-towing, and handed Blair the front driveshaft and a box of U-joints that needed installed.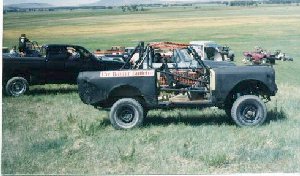 I had a used 304, rebuilt 727, full width 4.88 Dana 44s, a rollcage, a plastic bucket seat, a flex-fan, and 235/75-15 snow tires.
<!--break-->
Blair even won while driving.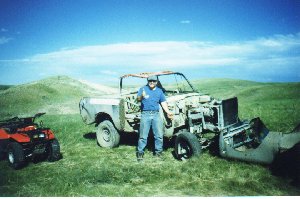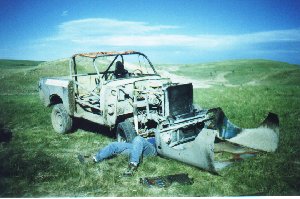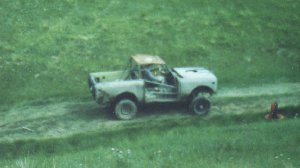 No working gauges and the flex fan combined to kill that 304 that weekend. A second junkyard motor died in Feb of 2000 at Winter Baja. Memorial Day 2000 we were installing a new Gryphin built "304C" in Denver and racing in Brighton over the weekend. We jetted the 500cfm Holley a few times over the day - with each pass down the dragstrip, the rings would seat more.
I started out flat-towing the Scout, moved up to Comer's old trailer and a Travelall, then my Travelette, and now my Travelette pulling a gooseneck pulling my camper.
I have rebuilt the engine 3 or 4 times now, and the 727 has been destroyed a few. Way too many Dana 20s after going reverse shackle.. one front axle broken in half.. one body, various mounts. I went from 4 shocks to having 4 remote reservoir shocks on the front alone, along with air bumps. I went from shackle-forward to reverse-shackle. I added a ladder bar, and so on.
I did mud-bogs, mud-drags (here in 9/2004), baja races, drag races, obstacle races.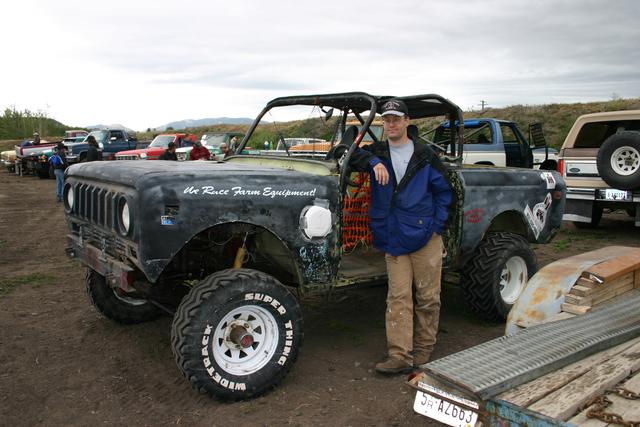 In 2005,
rolled it.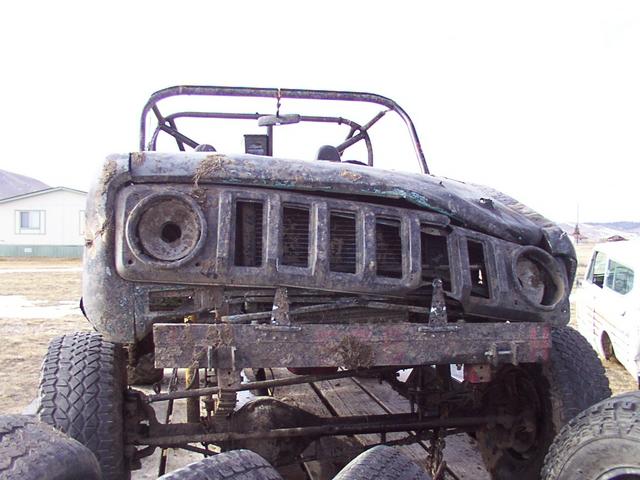 And thus I rebodied and repainted.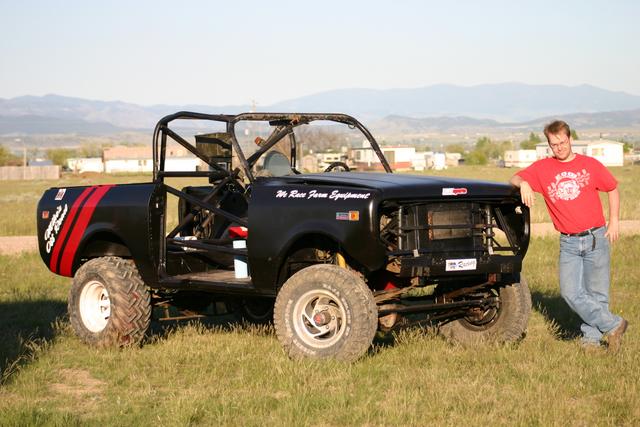 I also had it off the frame once to fix the frame.
In March of 2008, in Powell, Wyoming my oldest daughter got to represent the race team and go for a ride.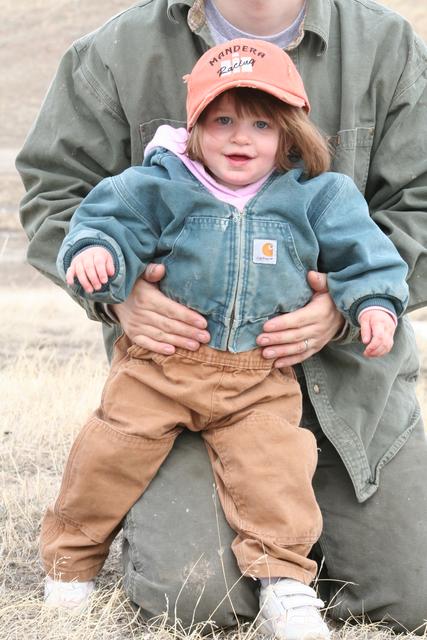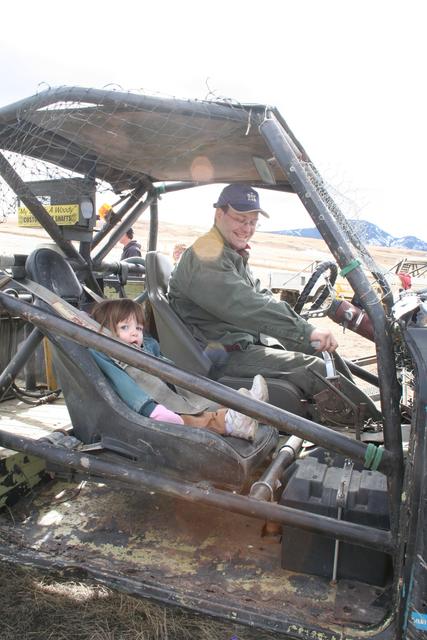 To this day, I'm not allowed to move it without her strapped in. Even if I'm just loading or unloading.
Unfortunately, in
October 2010
I found myself not keeping up with the race leaders, and tried to take a turn too fast in Acton, resulting in "catching an edge" which lead to "2.5 rolls"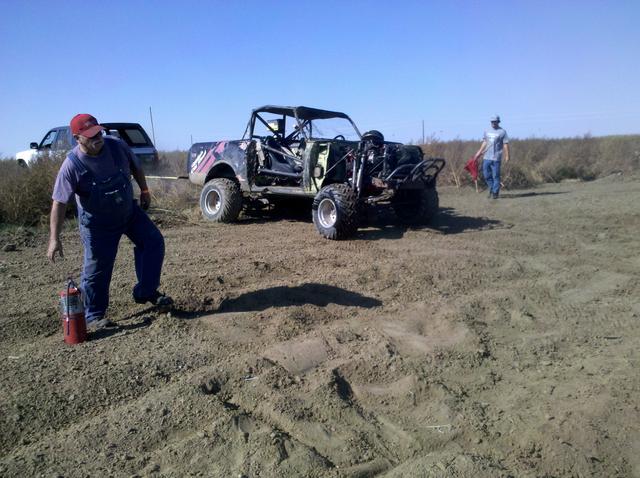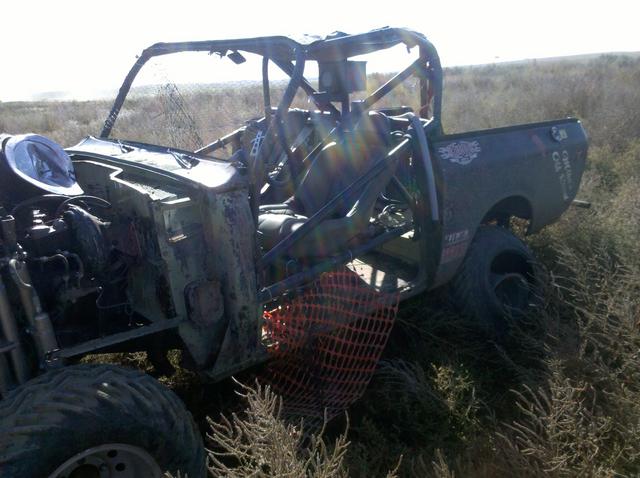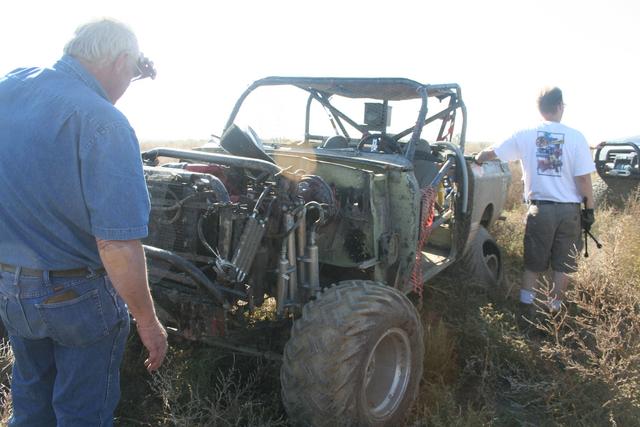 A bobcat was used to load it.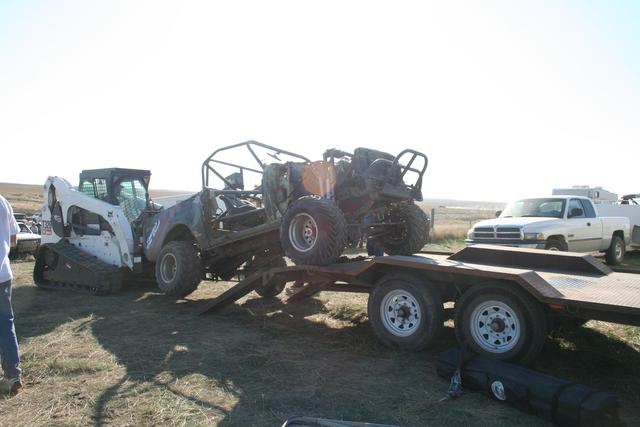 A lot of stuff was broken.
Broken frame.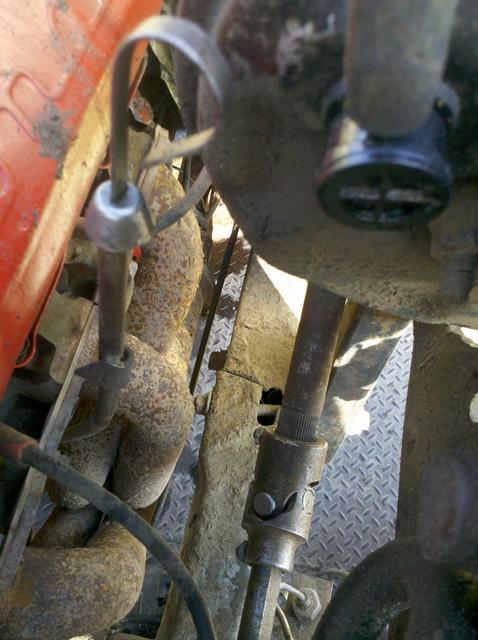 Radiator mount.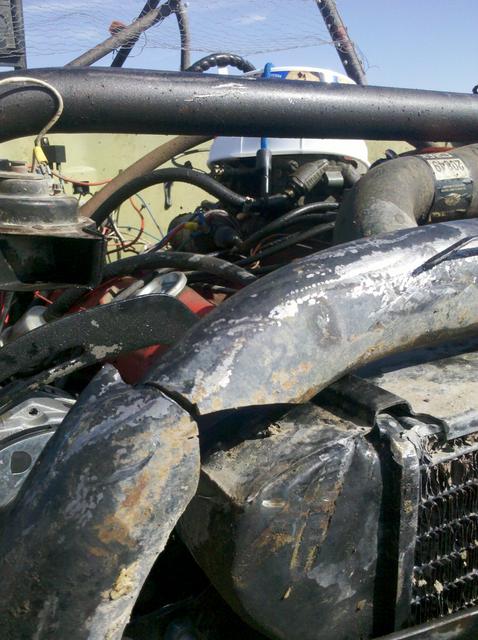 Body mounts.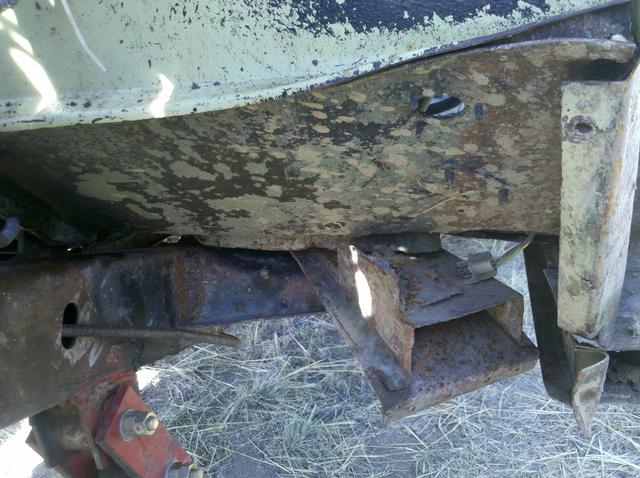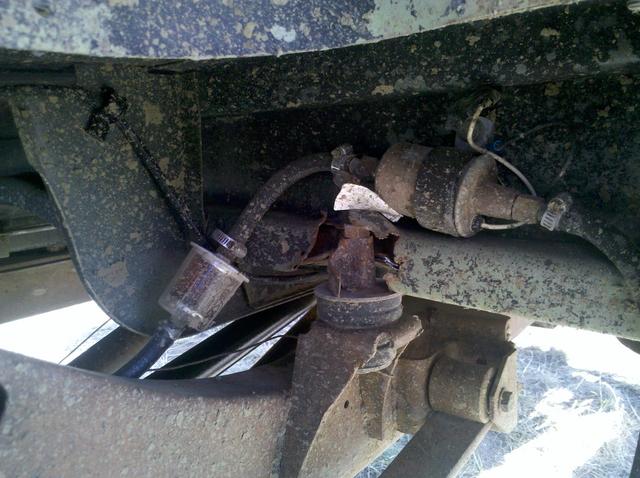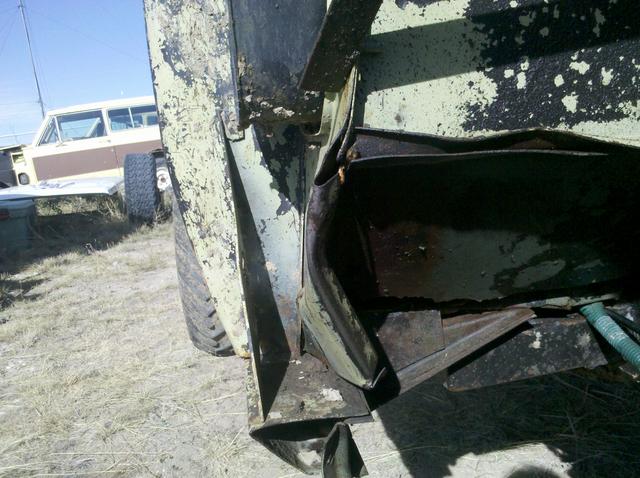 A chunk of rotor was MIA.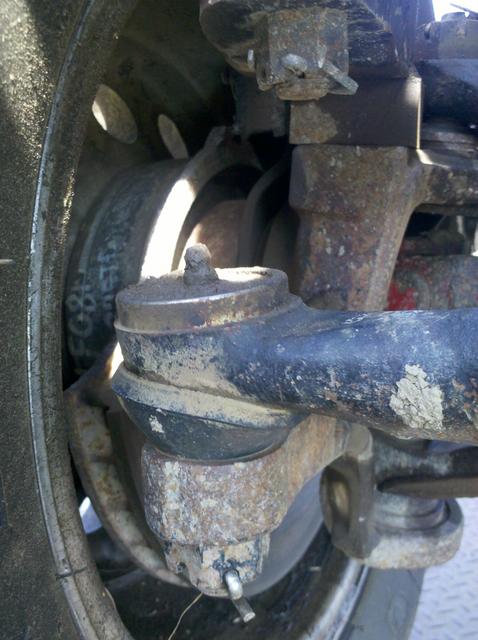 And some body parts.
Meanwhile, Robert Searles of Montana GSE and Damian of D&C Extreme had been working on a new replacement chassis for me since before my second daughter was born.
I sent it off to
Sandblast this Spring
after deciding it was time to retire Little Devil and focus on the new one.
So, Labor Day Weekend 2011, I started...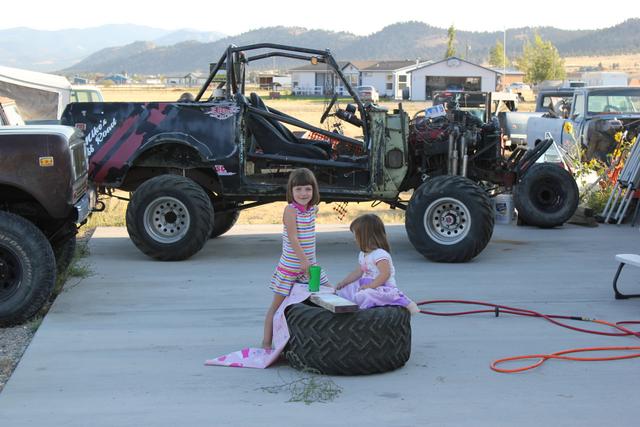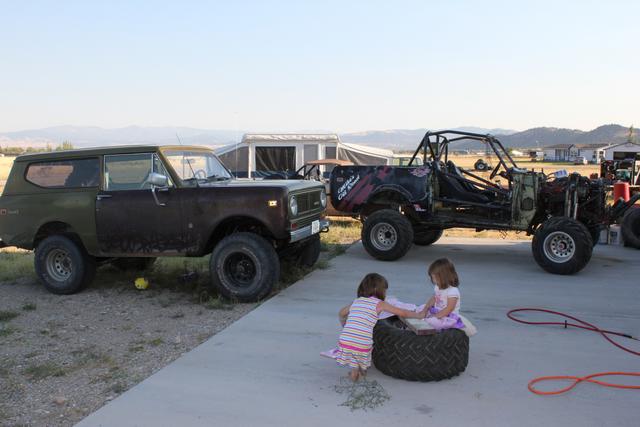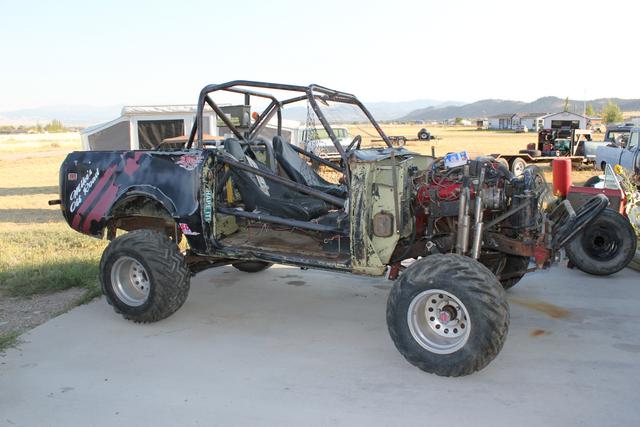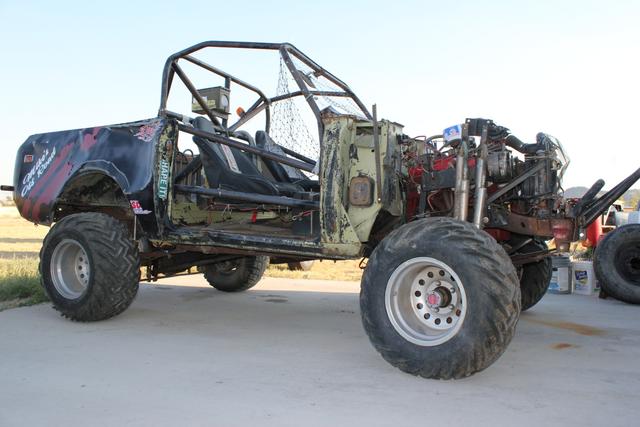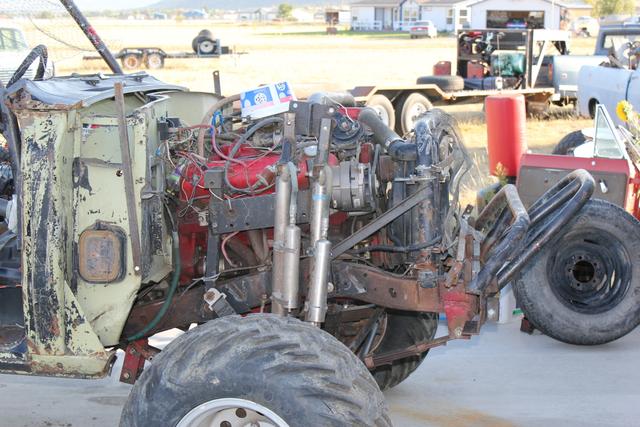 Here is some of the auxiliary trans cooling in the back.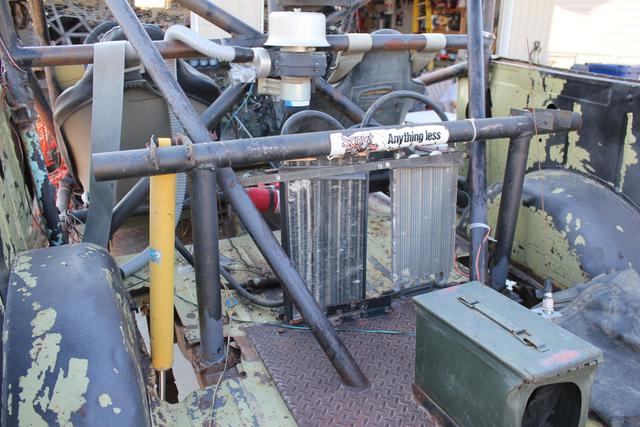 Taurus fan clearance up front.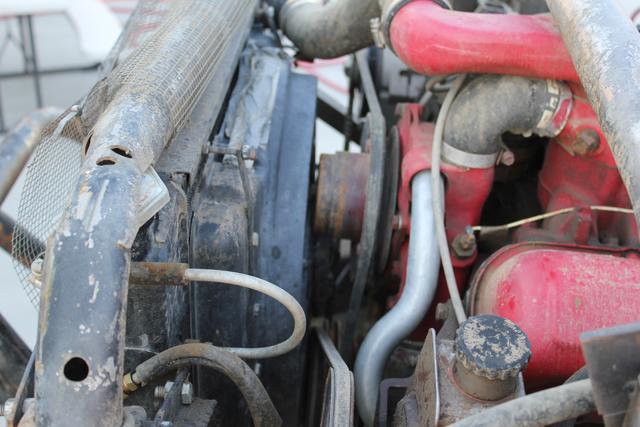 My wonderful wiring job - the second or third attempt..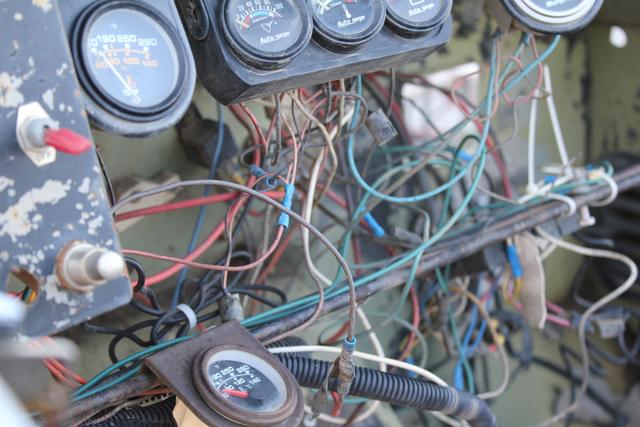 Rear shock mount got bent a little - so did the shock shaft.
body mount.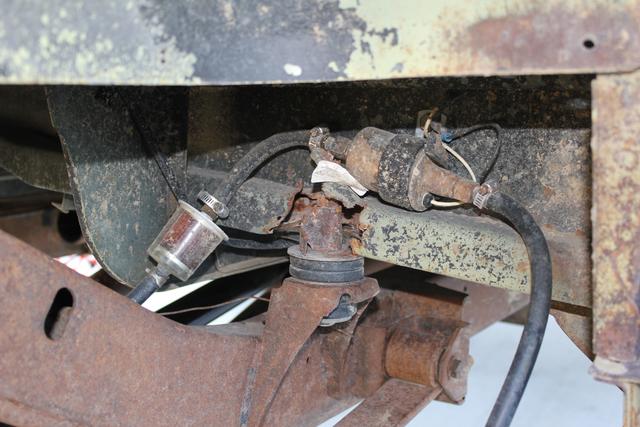 If you never had a chance to ride with me, this is what the passenger seat view was like.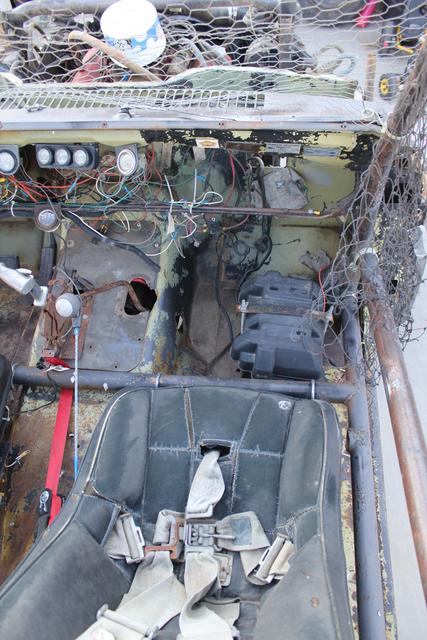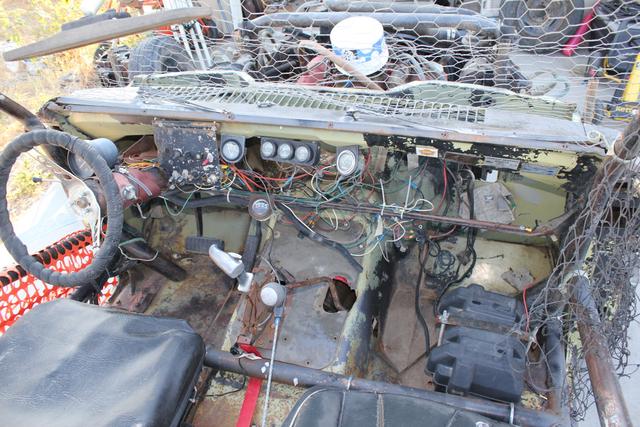 This ladder bar worked out great.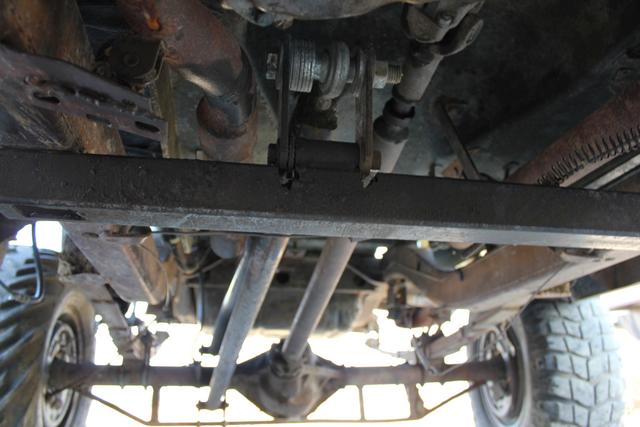 This body mount? Not in the best shape.
..but better than the driver's version.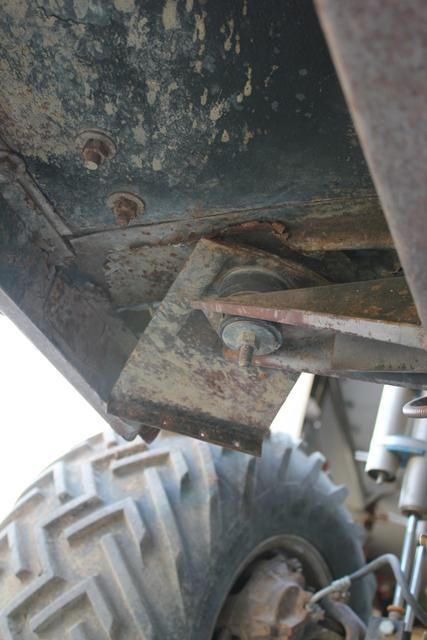 Years ago, I angled the rear shocks inboard to get more room. Here is the old mount.
My seat mount was not stout enough.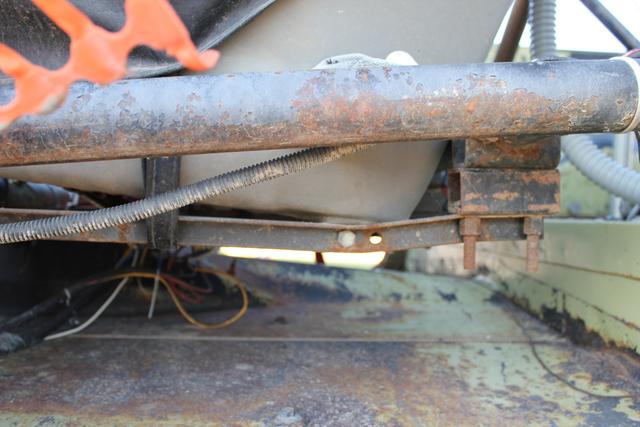 The fiberglass quarter panel came off easily enough.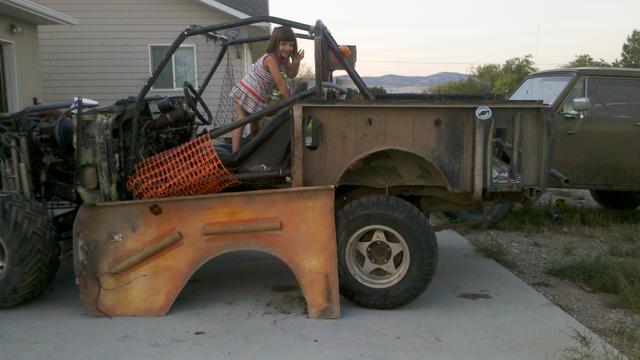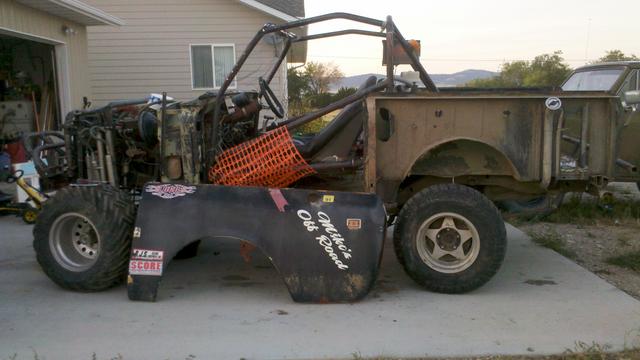 I found the rear R&P was broken. The cross-shaft is sheared.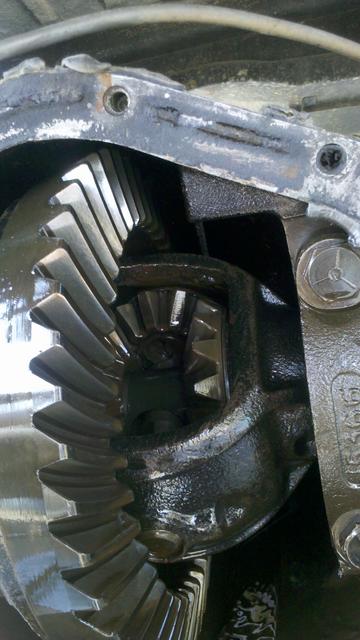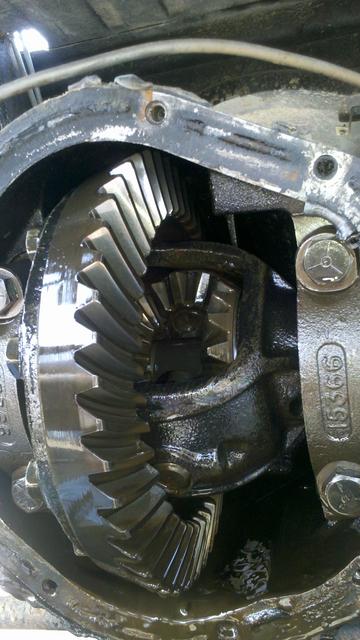 ..and wallowing out the carrier.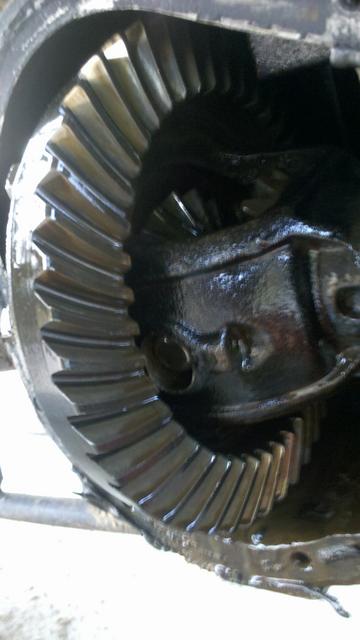 Rear brakes were toast.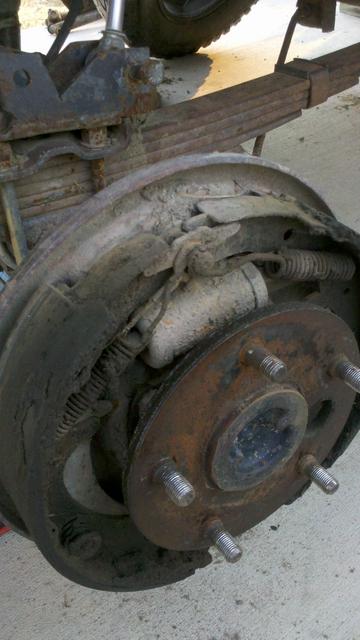 The ladder bar and driveshafts came out OK. The rear is a stock Scout II rear driveshaft, though perhaps a little bent after all of these years.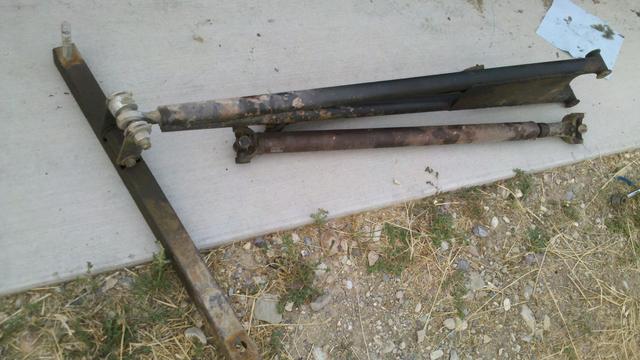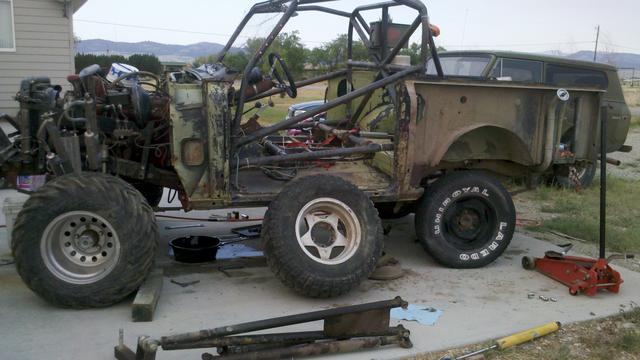 Engine bar is fine, but the two shock mounts are tweaked since the bar "sprung" a bit when I removed the bolts.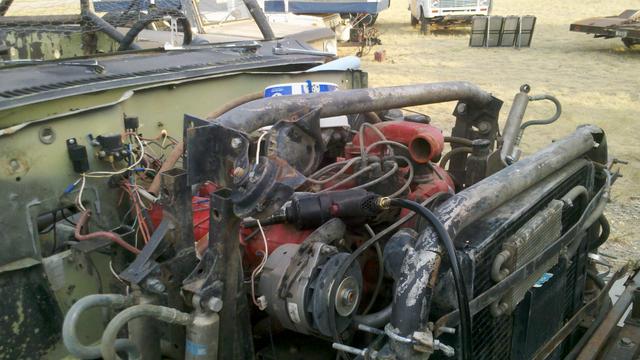 Shock mounts were an old design from Curt Cleavenger that didn't require any tube bending.