I had been having some cooling problems during the last few races, thanks to some mud caked into the radiator.



I didn't want a repeat problem, so I thought I'd address the mud issue.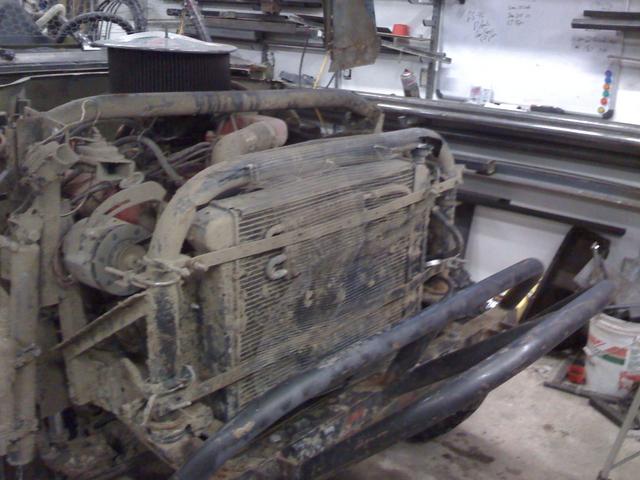 To get the radiator out, I had to pull the front clip.



Joleigh provided some assistance.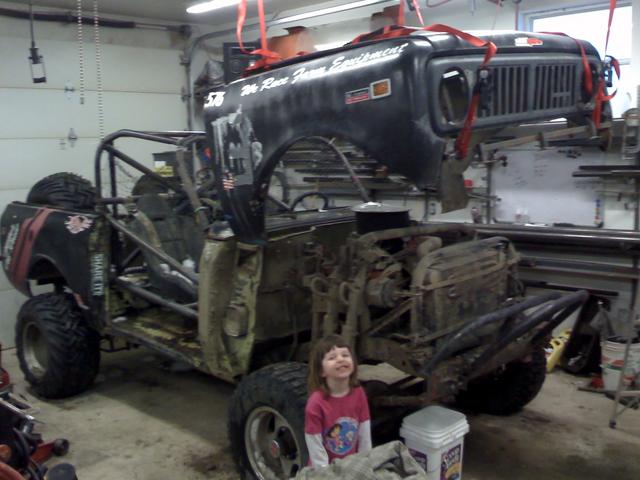 Some of her help involved watching Dora on the shop PC via my MythTV PVR.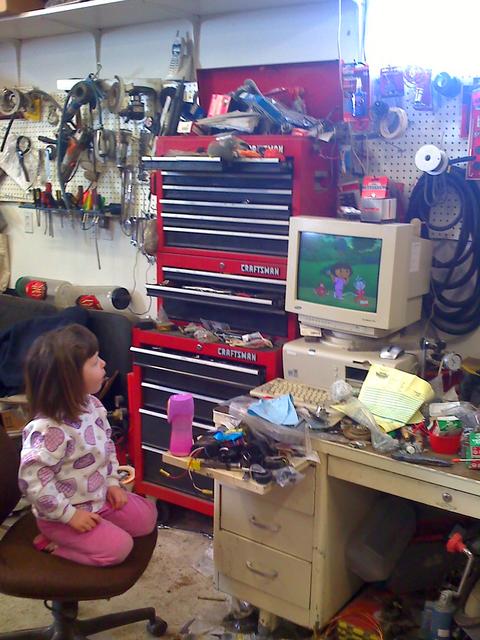 Remove the support brackets and out comes the radiator.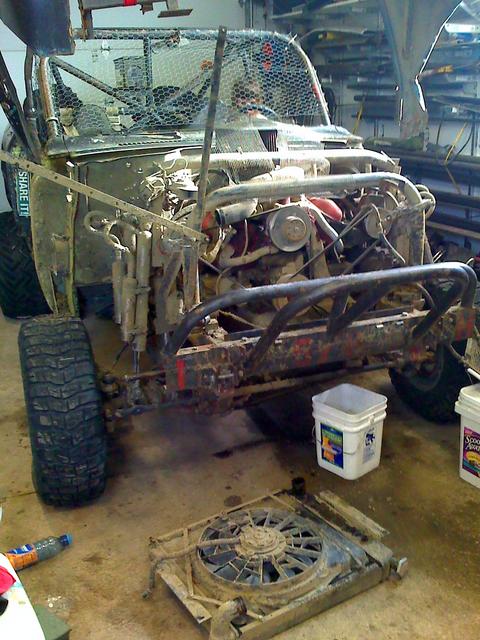 See the problem?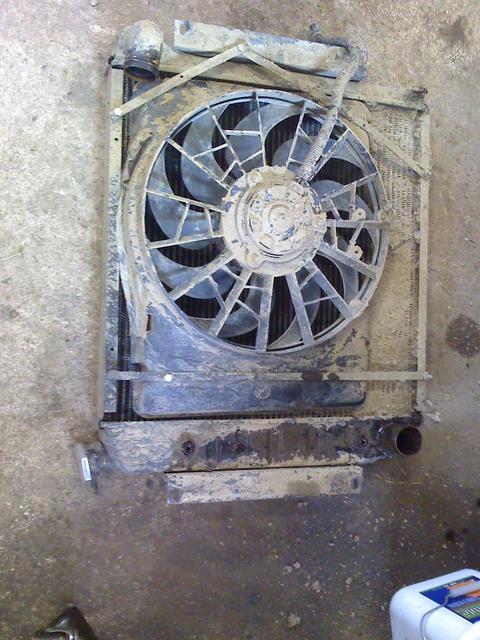 This is after I removed the Taurus electric fan.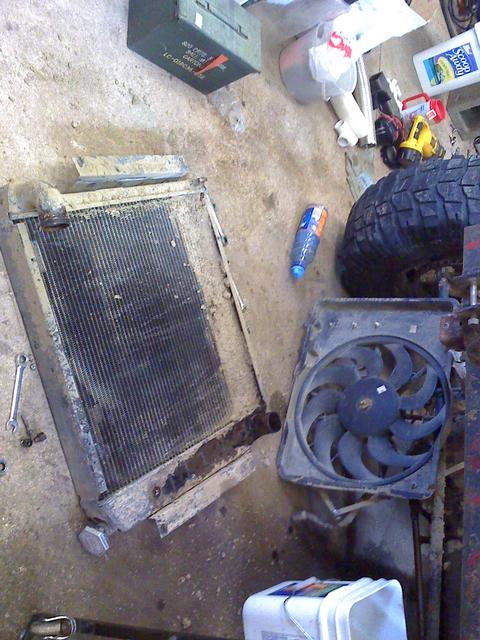 Robert JetFxr gave me his old 4-row radiator from his SSII. I had it cleaned up and prepped, then put the Taurus fan back on.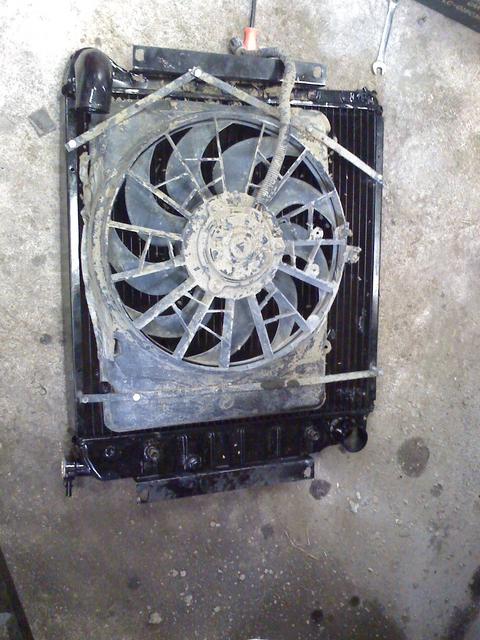 With the radiator out, I was able to look at some other stuff..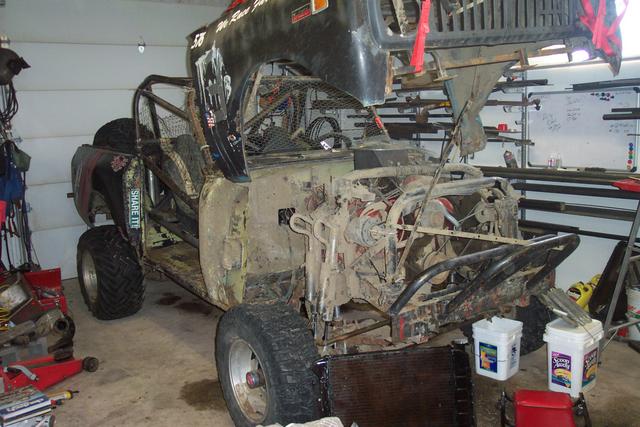 Like this engine mount missing a bolt, along with the two bolts along the side of the block (above the oil filter) being loose!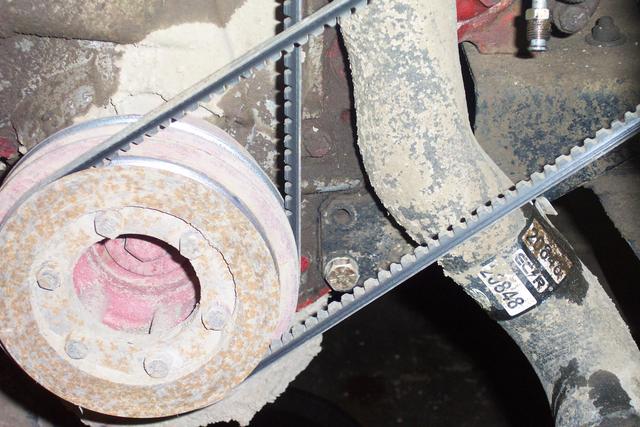 Here's those powder-coat-chrome water tubes I did a few years ago..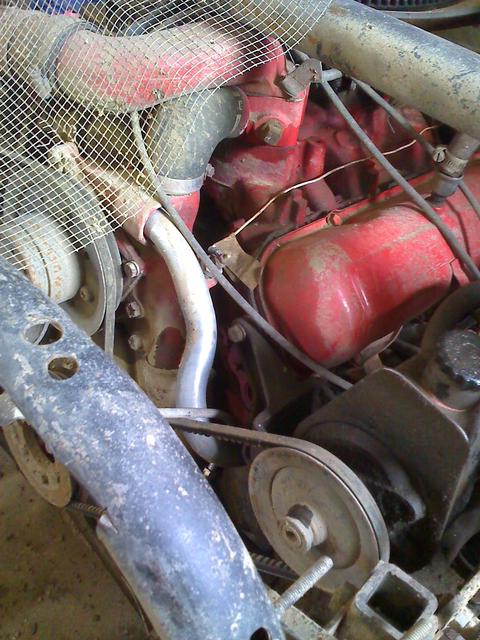 More of the powdercoated goodies from the last overhaul.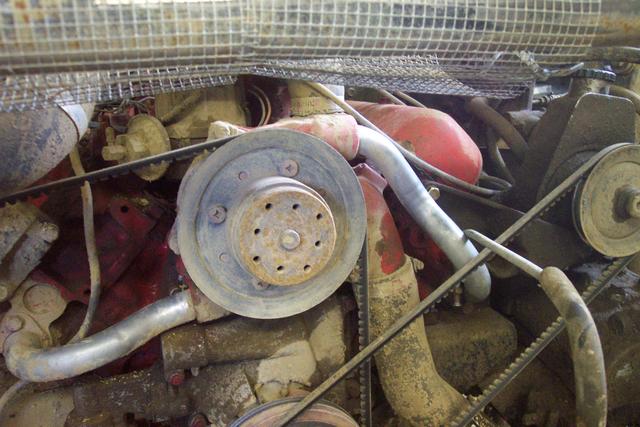 Rad installed and fill-er-up.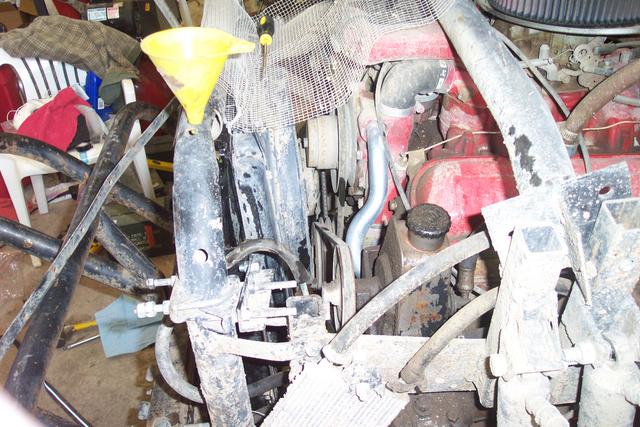 I put 4 Terra Tires (31x15.50-15) on for this race.. and took some hot laps before loading it up.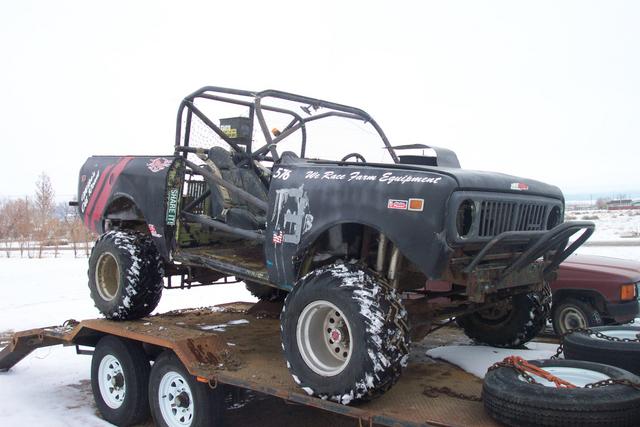 Gosh, who was drifting out in the field?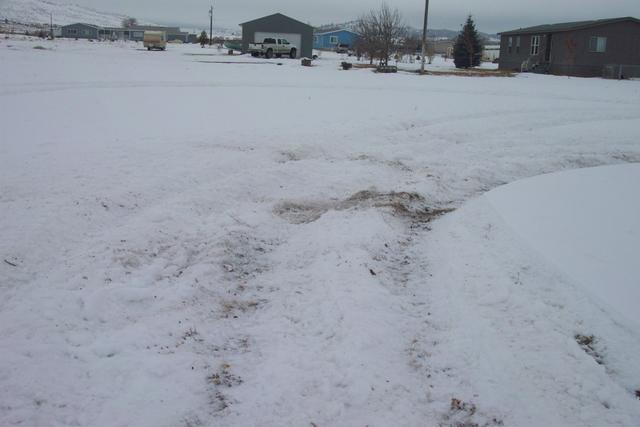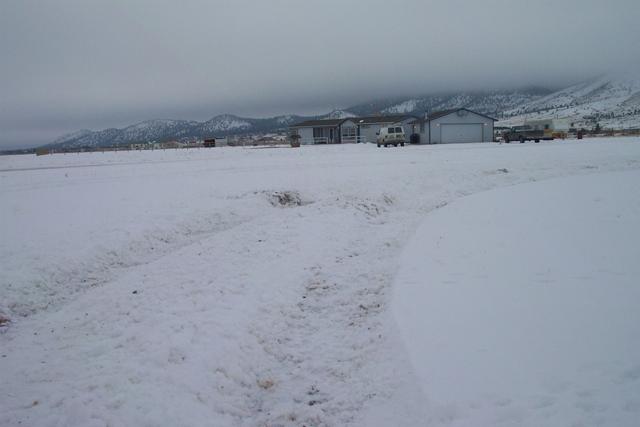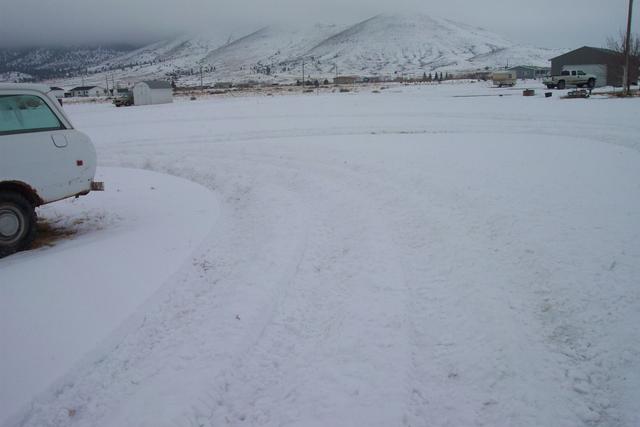 And a final shot of Joleigh drawing on the new concrete..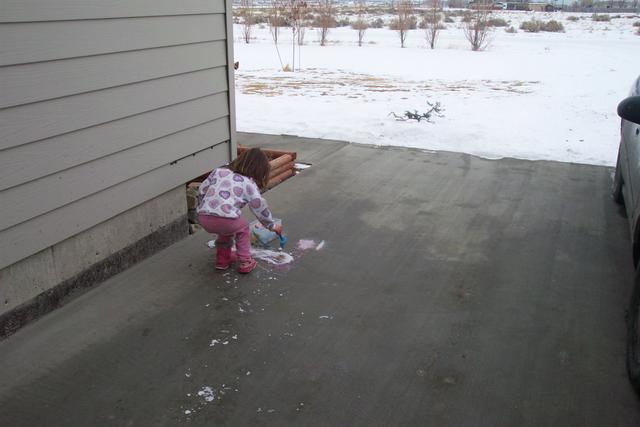 Photos